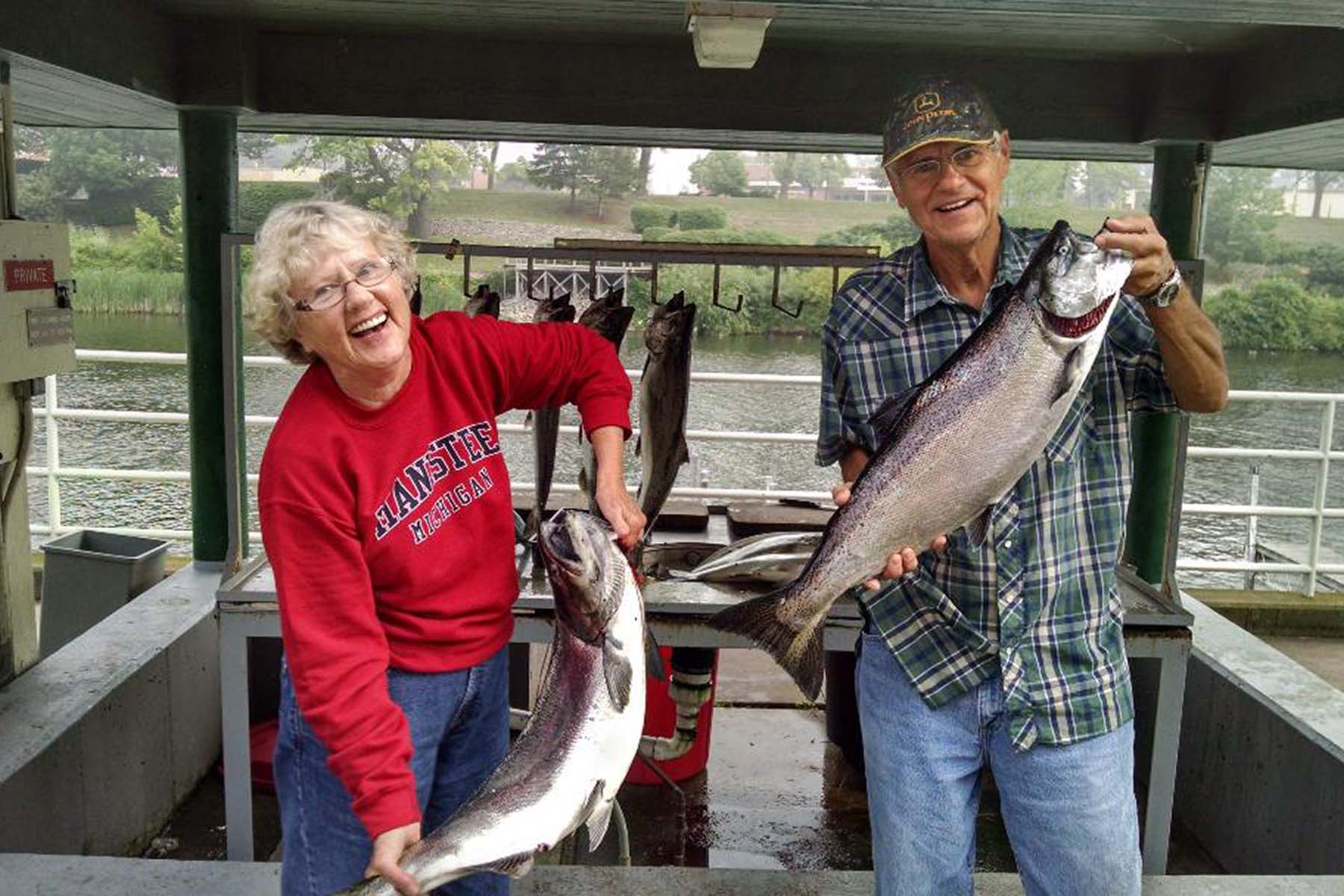 There's something about the open water that beckons adventure and excitement. Whether you're a seasoned angler or a first-time fisherman, charter fishing in Manistee, Michigan is a must-try experience. With miles of Great Lakes shoreline and over 400,000 acres of water, Lake Michigan is the perfect spot for fishing enthusiasts to indulge in their passion. In this comprehensive guide, we'll explore the world of Manistee charter fishing and uncover everything you need to know before heading out on your next adventure.
The Basics of Manistee Charter Fishing
Before embarking on your Manistee charter fishing trip, it's essential to understand the basics. First and foremost, charter fishing refers to a type of recreational fishing where anglers rent a boat and guide to take them out on the water. In Manistee, charter fishing is typically done on Lake Michigan, which is home to a variety of fish species, including Chinook salmon, lake trout, steelhead, and more.
When selecting a charter fishing company, there are a few things to consider. Firstly, choose a company that specializes in the type of fishing you want to do. Some companies specialize in fly fishing, while others focus on trolling. Secondly, ensure that the company you choose has an experienced guide who knows the local waters and can help you navigate them safely. Lastly, make sure the company has all the necessary permits and licenses required by the state of Michigan.
When it comes to gear, most charter fishing companies provide all the necessary equipment, including rods, reels, bait, and tackle. However, it's always a good idea to check with the company beforehand to ensure that everything you need will be provided. Additionally, it's a good idea to bring a valid fishing license, appropriate clothing, and sunscreen to protect yourself from the sun's rays.
The Best Time to Go Charter Fishing in Manistee
The best time to go charter fishing in Manistee depends on the type of fish you want to catch. Generally speaking, the peak season for salmon and trout fishing is from mid-July to early September. During this time, the fish are more active and feeding aggressively in preparation for their spawning season. However, if youíre interested in catching steelhead, the best time to go is from March to May, when the fish are migrating upstream to spawn.
It is also important to consider the weather and water conditions when planning your Manistee charter fishing trip. While Lake Michigan is known for its calm waters, the lake can become rough and choppy during storms. It is always a good idea to check the weather forecast and water conditions before heading out on the water. Additionally, be prepared for changes in temperature and weather by bringing appropriate clothing and gear.
Finally, it is important to note that charter fishing companies in Manistee typically operate from May to October, so plan your trip accordingly.
What to Expect on Your Manistee Charter Fishing Trip
Now that youíve booked your Manistee charter fishing trip and know what to expect, itís time to get excited about whatís to come. Depending on the type of fishing youíve chosen, your guide will take you to the best spots on the lake to catch your desired fish. Youíll be provided with all the necessary gear and equipment, and your guide will be there to assist you with any questions or concerns you may have.
One of the best things about charter fishing in Manistee is the breathtaking scenery. As you make your way across Lake Michigan, youíll be surrounded by stunning views of the lake and shoreline. Itís not uncommon to see wildlife such as birds and even deer along the way.
While the ultimate goal of charter fishing is to catch fish, itís important to remember that fishing is a sport and not a guarantee. Your guide will do everything in their power to help you catch fish, but ultimately, the success of your trip will depend on a variety of factors, including weather conditions and fish behavior.
Conclusion
Manistee charter fishing is a unique and unforgettable experience that every fishing enthusiast should try at least once. With the right gear, guide, and timing, you can catch a variety of fish species and enjoy stunning views of Lake Michigan. Whether you're an experienced angler or a first-time fisherman, charter fishing in Manistee is a must-try adventure. Call to book your Manistee Charter Fishing Trip today!