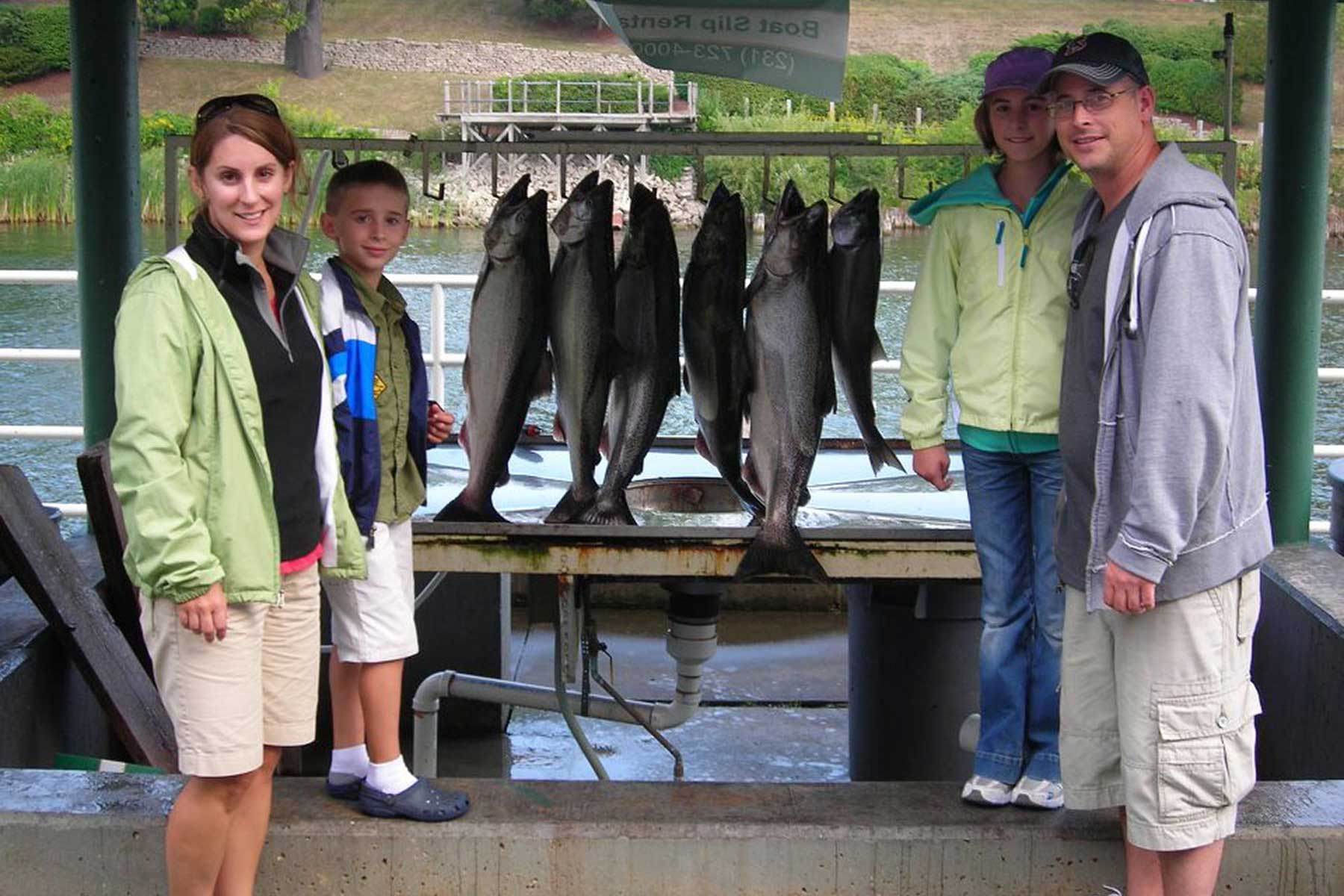 Summer is a special opportunity for the entire family to spend quality time together. Each summer is a chance to make memories you'll treasure for decades to come — ones you'll be able to share at your kids' weddings and graduation parties and laugh about together year after year.
Trying to find the perfect family activity to enjoy with your kids this summer? Manistee Michigan charter fishing is a must for your list.


What Is Charter Fishing?
If you're not familiar with charter fishing, it's the ultimate way to enjoy a stress-free family fishing session. In charter fishing, you hire a company that takes care of the key logistics: the boat, navigation, taking you to the best fishing spots, equipment, bait, and more. Each charter company is different, but at Michigan Sport Fishing Company we take care of nearly everything; all you need is a Michigan fishing license for anyone 17 or older and any refreshments or other niceties you'd like to bring.


Why a Family Charter Fishing Trip in Manistee, Michigan Is a Must-Do for Summer Vacation
There are plenty of options out there for family activities, but charter fishing should be at the top of your list. It offers several benefits for your family.
Screen-Free Family Fun – Get your kids active and away from electronics for the day and enjoy a healthy activity with the whole family while you're all screen-free and mentally present.
Teach Your Kids a Valuable Skill – Fishing is a fantastic skill for anyone to have. It opens the door for camping trips and future family fishing excursions, and it's a critical survival skill too.
Embrace Michigan's Natural Beauty – The state of Michigan, particularly Manistee and other areas along Lake Michigan, is stunningly beautiful. Whether your family lives in Michigan or you're visiting, charter fishing is a fantastic way to explore more of the natural landscape.
Teach Life Lessons and Build Character – Fishing is an excellent way to build character and teach valuable concepts to your kids. They learn about putting in effort with a goal in mind, they learn that there are many factors that affect their goals and that some of those factors aren't in their control, and they learn the benefit of teamwork and learning from others.


Why Choose Michigan Sport Fishing Company for Your Charter Fishing Trip
Michigan Sport Fishing Company is the perfect choice for your family's charter fishing trip. Our expert crew makes your experience truly easy and stress-free so you can focus on having a great time with your kids. With half-day and full-day excursions available, we're a fit for most families' budgets, and we can create a great trip for adults and kids of any fishing skill level.
Ready to book your next family fun day? Contact Michigan Sport Fishing Company today to book your trip.