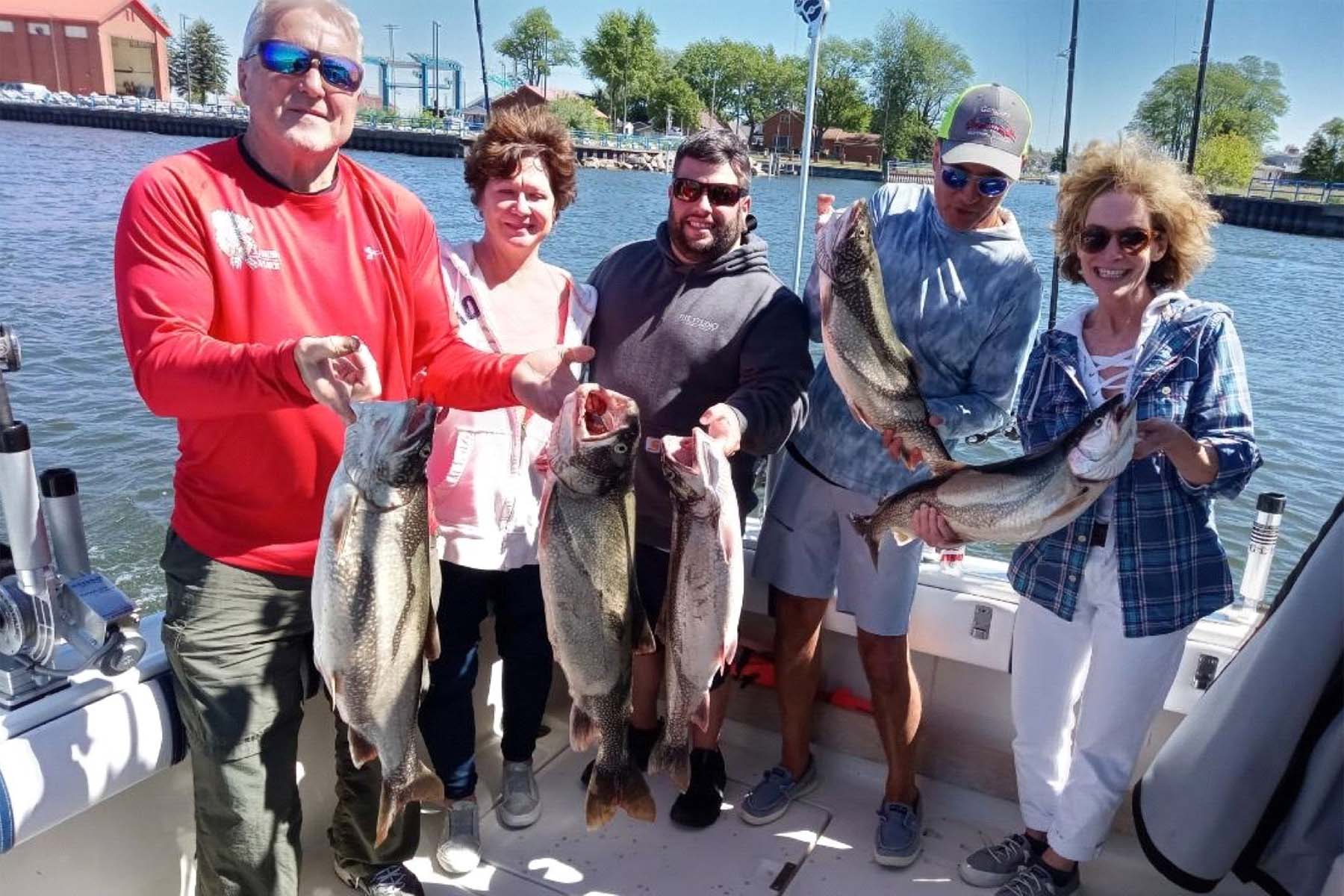 Where to Start
If you like the idea of trolling, casting or jigging for your favorite Great Lakes Fish you have come to the right place! There are many qualified charter boats around the Great Lakes that can allow you many experiences from the deep-water angling to the shallower near shore fishing.

Its Your Choice
Remember, it's your choice! Trips can be planned around a variety of variables, a specific time of year, using a specific fishing method, and for a particular fish species. Each of these methods have their time and place, just as different seasons of the year result in different sizes and numbers of fish caught and different kinds of satisfaction gained by the angler. The choices are many, and trips need to be thought out carefully.

Say No to Captain Cranky Pants
Choose your captain wisely – it's your choice! Many charter anglers have found it takes years of trial and error to find a Charter Captain who best meets their needs, desires, and budget. Since the 1970's the charter boat industry has grown dramatically, most captains are superior boat operators and are required to pass boat inspections. They are excellent anglers, and have a good knowledge of the water, weather, and where to find fish. Most will also go the extra nautical mile to make your experience memorable. Avoid the occasional bad charter by asking a the proper questions before your charter trip is booked.

You Get What You Pay For
The cost of a charter varies by the operation and the services they offer. The most common way that charter captains charge is by a time limit, for example a six-hour (Half Day) could be $650 based on 4 anglers and an eight-hour (Full Day) could be $800 based on 4 anglers. If the charter boat has a First Mate it is proper to tip the mate as the mates pay is based on tips. Most Charters in the Great Lakes are licensed for six-passengers, plus two crew for a total of 8 fishermen. Nearly all the Great Lakes Charters include bait, tackle, and ice in the base cost of the trip. Some offer an executive charter, which may include breakfast, lunch, and beverages. Most of the time fish cleaning can add to the cost of the trip. Party or head-boat charters, where more than six people can fish using their own bait and tackle or that supplied by the boat is a lot less than a private charter.
The bottom line is that you get what you pay for. Be sure to ask questions to assure the charter is what you want. Click here to learn more about Michigan Sport Fishing Company and the charters we offer.