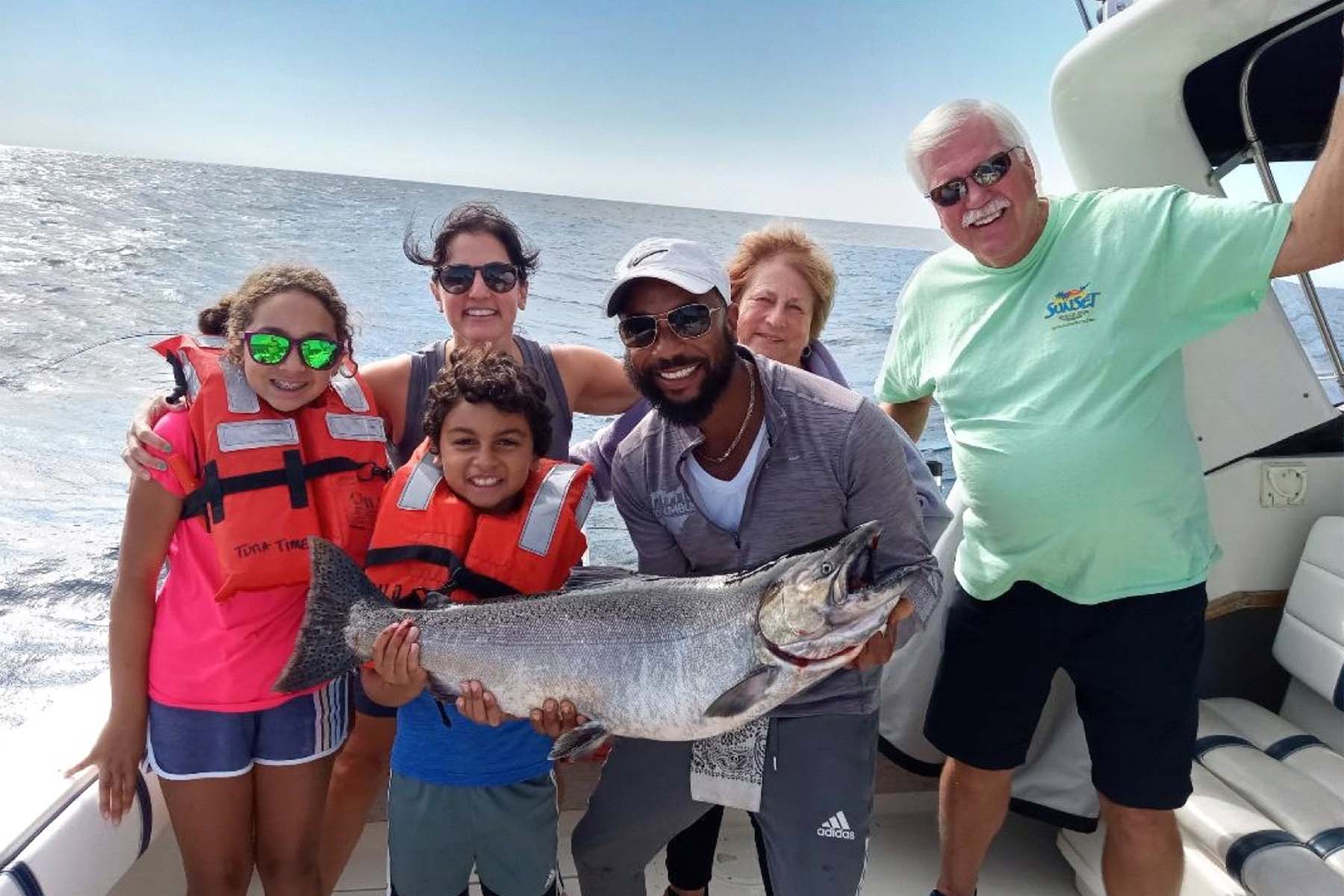 The story of Michigan Sport Fishing Company started many years ago as a simple Idea . Offer quality family friendly sport fishing charters.
There Has to Be a Better Way
The Idea was born because the harder I worked the more money the people around me made. I needed to find a labor of love and live the dream. We all Have to work jobs we don't like, Long hours, low pay, I wanted a job I liked, no matter the pay.
As a young man in public high school, the lessons moved slow and I bored easily with the curriculum. I found myself sleeping through class just to ace the exams. As spring would arrive each year I would cut class just to spend the day at a local lake fishing and enjoying nature. No fuss no muss, if I could only make it pay I would have it made.
The fall after high school I enrolled in college, took a job in a machine shop to pay the bills. I instantly took to cnc machines and became a competent set up man, college was teaching me the programming end and with time I was a competent programmer, with hard work and perseverance I quickly found out the harder I worked and the more I learned, the nicer the managers cars were getting. 15 hour days followed by lay offs, followed by more 15 hour days. Time for a change.
The Start of My Dream
One Labor Day weekend I traveled to Ludington and booked a charter for the day. My girlfriend and I caught some fish and I met a captain. For the next couple years I was invited to help on deck during my vacations and weekends learning the ropes of a charter boat until he retired. I bought a boat the next year, I quickly figured out I had alot to learn about great lakes fishing. Reeling in fish was the inital draw to great lakes fishing but the art of figuring out where fish travel and how to entice a bite is what grabbed my imagination daily.
One day the phone rang (the one attached to the wall) and some guy that shall remain unnamed talked me into working his deck on weekends. This guy seemed nice enough on the surface but once I got to know him he was a guy I didn't need in my life. Daily beat downs and a condesending attitude made me dread fishing. One bad trip after another led me to believe I can do better than this.
Hold My Beer
Fishing for some is something to do, an occupier of time. For me it was more about who I was and who I wanted to be. Being offshore, working on boats and making tackle soon consumed my life. Time to go pro. Michigan Sport Fishing Company was born.
My business model was simple, offer Quality family friendly sportfishing charters, You may out fish me but your not going to out work me. I spent the winter that year obtaining my captains license, bought a boat, and jumped through all the hoops needed to become a valid charter company. I even learned how to make a website, new stuff back in that day.
The Course Was Set
In the early days I would start my season in St. Joseph Michigan for April and May, Travel to Luna Pier on Lake Erie from June until mid July and then I was off to Manistee to finish off the season. But Manistee, something about Manistee called to me and each year upon my return I was met by endless schools of huge lake Michigan salmon eager to stretch a line.
Along the way I met many people I now call friends, and the lessons learned serve me well to this very day. I was at the time, the eager young captain wanting to learn and taking his lumps along the way. Today I look in mirror and see an old salt staring back, just a twinkle of that eager young captain remains. These days (20 plus years later) I run Lake Michigan Sport Fishing Charters from the port of Manistee exclusively, the enjoyment of seeing little Johny or Suzy catch the biggest fish he has ever seen, a sunrise over the northern Michigan dunes, anticipation of the first bite of the day, a spirited steelhead leaping for the heavens, drags sreaming in the predawn light of August and of course seeing old friends and new. Manistee is home in my heart and my happy place. This place is who I am not just where I am. Click here to book your lake Michigan Sport Fishing Charter today!