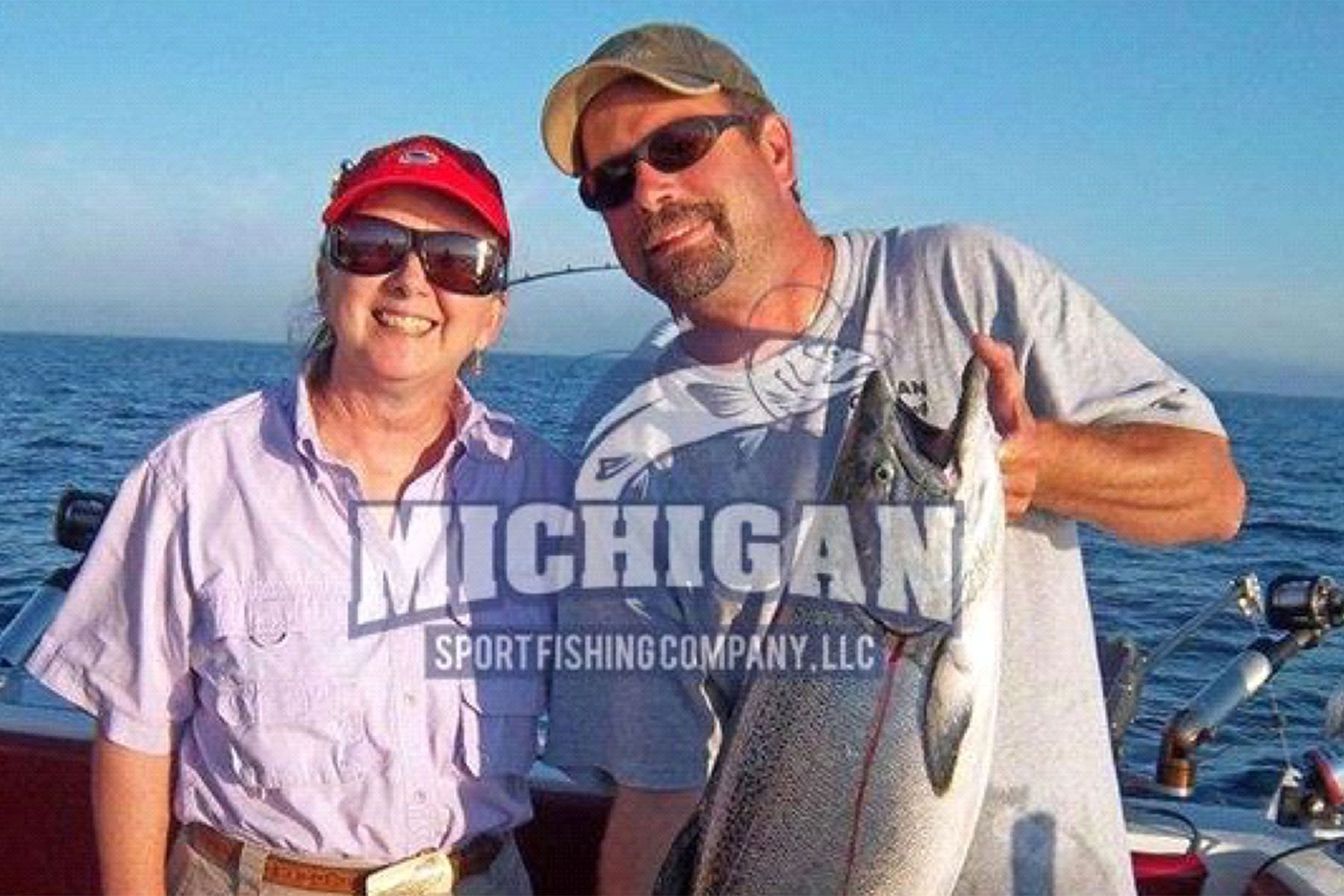 Things to Ask Your Captain Before Your Trip
What is the full cost of the trip? What is the charge for extra people?
Is there a deposit required? What form of payment is acceptable for the balance?
Is the deposit refundable or applicable to another trip should the charter be cancelled due to weather or personal issues? How far in advance do you need to call to change a reserved date without forfeiting your deposit?
What is included in the cost: bait, ice, tackle, fish cleaning?
If you reserve a room at a hotel, cabin, or condo, ask if their deposit is refundable if you should need to cancel the trip for whatever reason, including bad weather.
When does the charter begin? When should you be at the boat ready to go? When do you return?
Most charters are run on a "dock-to-dock" basis. If the trip is eight hours, dock to dock, don't expect eight hours of fishing. Most captains will spend a little extra time fishing if you are close to catching your limit or you haven't been successful. Be sure to determine before you go whether there will be a charge if extra time is provided by the captain.
Also ask how much extra time will cost if you request it. To avoid any surprises, ask if the captain runs more than one trip a day. Let's say your charter is 6 a.m. to 1 p.m., dock-to-dock. Fishing is slow, but starts to pick up around noon. When you ask the captain the cost of a few more hours, he states that he has another trip in the afternoon and needs to leave in ten minutes. This isn't what you want to hear, now that the salmon have started to bite.
Do not make arrangements to contact the captain before the trip to check on forecasted weather conditions, as weather conditions are unpredictable near large bodies of water. Instead ask for the city and state where you will be departing from so that you can check the weather on www.weather.com.
Do contact the captain to confirm the time you are to be at the dock and the required fishing licenses. The trip starts at the agreed upon time not when you arrive.
Be courteous to your charter captain, if you have a delay or need to cancel at the last minute, call immediately. Do not leave them sitting at the dock all day waiting for you. A minimum deposit will not cover the cost of a lost charter. By calling if you need to cancel the captain is free to pick up a walk-on trip or spend the day another way.
Is the contracted charter based on hours on the boat or catching a limit of fish? Look closely at the trip duration clause, such as "eight hours, dock-to-dock, or limit." If you intend to spend eight hours on the water, you may be disappointed when, after catching your limit of fish in four hours, the captain heads back to the dock. To avoid any disappointment, before hiring a captain, make sure your intentions are clear that you want to be on the water for eight hours, be sure to state that request when booking your charter. Regardless of what you're fishing for, there are always other species of fish to catch if you 'limit out' early. Remember this is your trip so do not be afraid to discuss it with the captain before reserving the charter date.
Make sure the charter fits your mode of angling. If you book a charter and expect to be bottom fishing, you may be in for a surprise to find the captain geared up to troll during a July charter. The point is, all methods of angling can be productive during the right time and place, but it may not be the type of angling your party expects. Discuss your preferences with the captain and determine if the charter captain's method or fishing time of year fit your needs and desires.
If your party does limit out, and the captain and mate offer their fish to you, refer to your fishing regulations. It is illegal to possess more than your daily limit, except at your motel, condo, or hotel.
Charter captains will provide you with every possible opportunity to catch fish. Even though they would like your business in the future, they cannot make fish bite. Is it too much to ask for a guaranteed limit catch? The number of fish caught will depend on a variety of factors, including the desire of the fish to bite, weather conditions, concentration and location of fish, availability of natural food, water temperature, and your degree of ability with rod and reel, so it is unfair to the Charter Captain and crew for someone to expect a guaranteed limit catch, it is referred to fishing not catching.
If you feel you need to catch the limit to justify the cost of a charter, just check out the price of fish fillets at the local fish market. Your share of a six-person charter costs much more than if you were to buy your fish at the fish market and stay home.
What should you bring? Ask what is provided with the base cost of the charter. Generally, on six-person charters, bait, rods and reels, lures, and ice are provided. Always specifically ask if there is an additional cost for these items. On occasion, anglers arrive at the dock to find that "provided" really means "available for an additional fee."
If you are expected to provide your own tackle, such as on a head boat charter, and are unsure of the appropriate items to bring, ask. As the seasons change, so do the fishing techniques. What you may use on one charter will be dramatically different from what lures would be productive during another time of year.
Always bring more bait than you think you'll need. Bait is generally provided on six-passenger charters, and is not used on trolling charters. A head boat trip may require you to have your own bait. Again, ask if you are unsure of the appropriate bait to purchase or if you need to do so.
Ask if a separate cooler, besides the fish cooler, will be available for storage of beverages and lunches. If not, consolidate all of the party's food and beverages in one small cooler. Don't forget to bring another cooler that you will leave in your car to ice your fish down for the ride home.
Ask about the crew and boat. With the increase in chartering, there are individuals who run charters without the required licenses. Many of these individuals are not qualified to operate a charter vessel, their boats may not be equipped with mandatory safety gear, and they may know very little about fishing. Ask to see the captain's valid U.S. Coast Guard and/or guide's licenses if in doubt. They are for your protection against unqualified individuals.
When you arrive at the boat, the responsible captain will show you where life jackets are stored; one Coast Guard-approved life jacket is required for each individual. If you have young children, make sure children's life jackets, approved for weights of less than 90 pounds, are on board. You should also be instructed in the general operation of the boat and/or marine radio in the event something happens to the captain (unless a first mate is present).
Be sure the boat has a working marine toilet that you are permitted to use.
Click here for more information about Lake Michigan fishing charters.